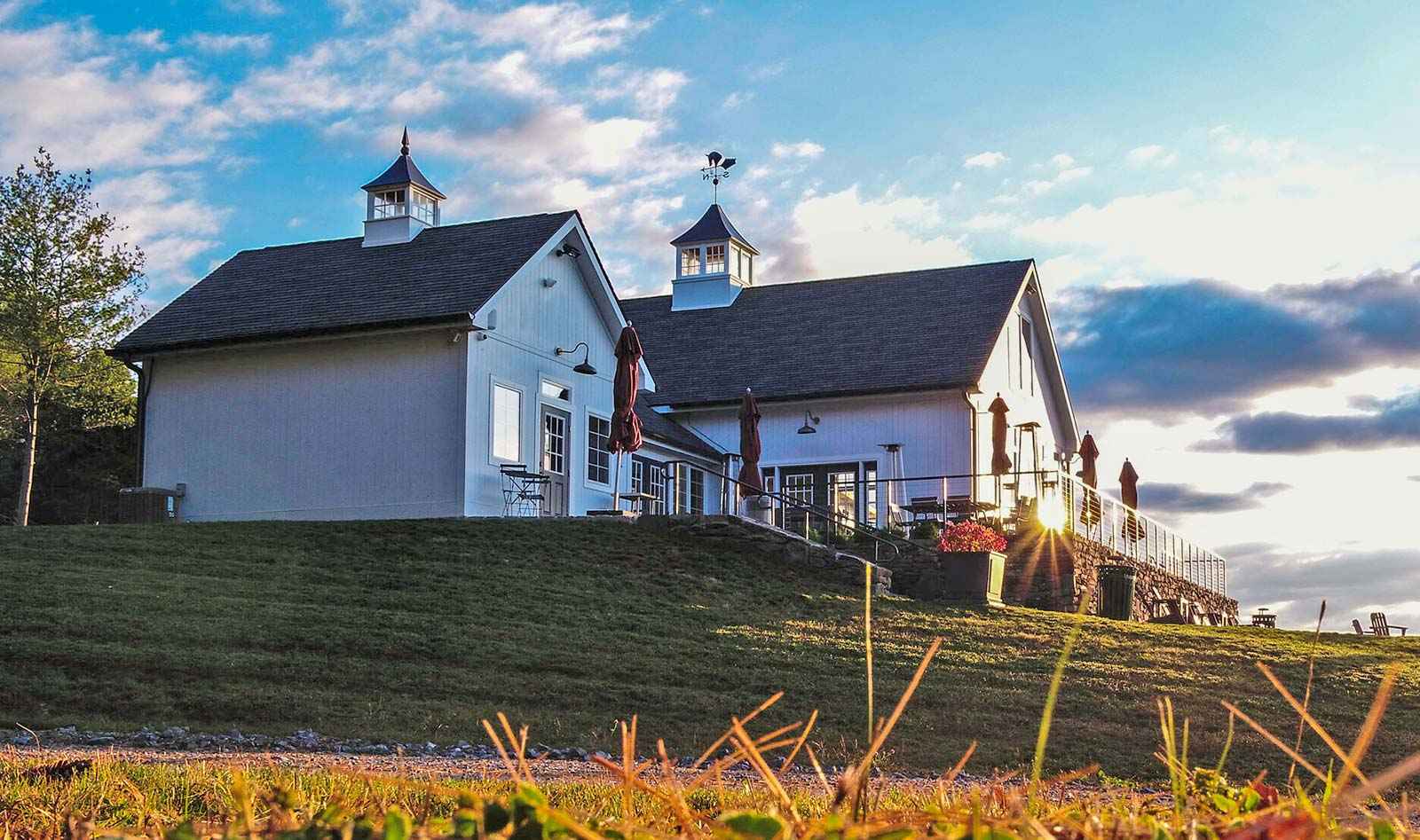 When traveling to the Hudson Valley, there are an abundance of luxurious and memorable options for accommodations, including the newly restored and renovated Spencer House at Milea Estate Vineyard. The Spencer House, originally constructed in 1747 is a three-bedroom, three bath vacation cottage, within walking distance of the Vineyard. It is both modern and luxurious, as well as rustic and full of character, with a private pool, fireplace and top-of-the-line appliances. Guests can further customize their experience with options such as a private chef, massages, and horseback rides. For booking inquiries, please inquire here.
In addition to the Spencer House, there are a plethora of options in the Hudson Valley that our team at Milea recommend. Here is a list of places we are loving: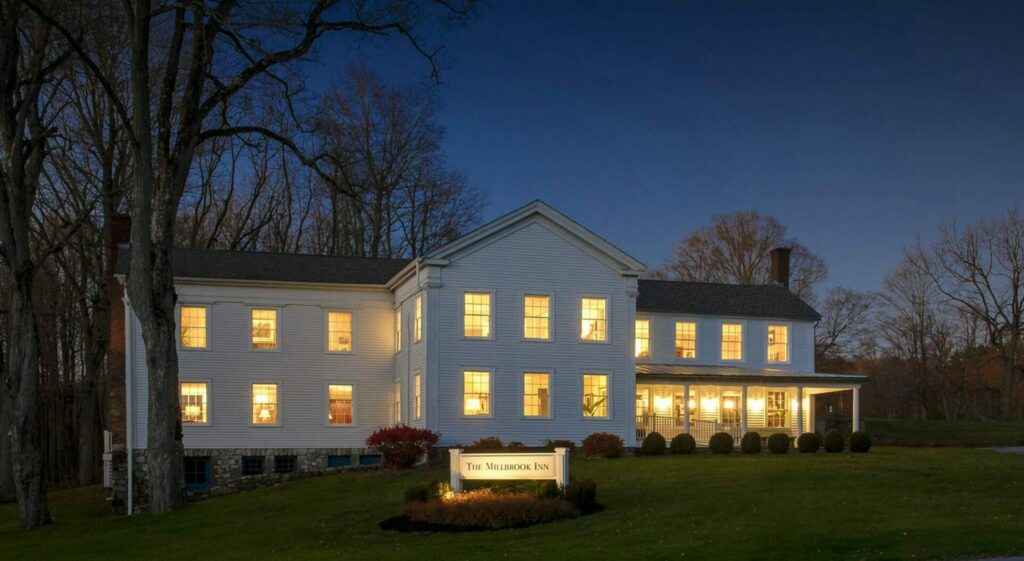 Why We Love It: Similarly to the Spencer House, the Millbrook Inn offers country charm, with a modern twist. Each room is uniquely designed, giving guests a unique experience at each stay. The restaurant hosts a farm-to-inn style dining experience, making it a quintessential Hudson Valley experience.
Mirbeau Inn & Spa, Rhinebeck, NY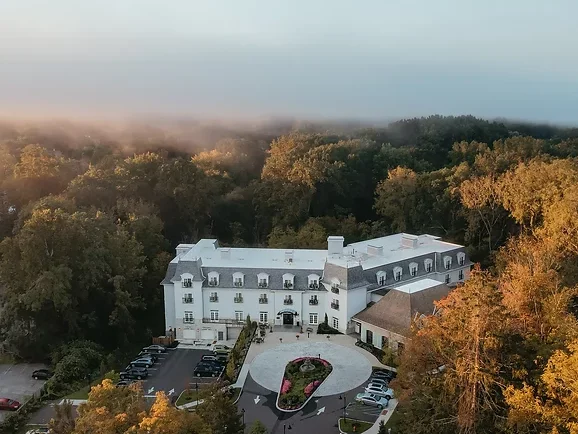 Why We Love It: The Mirbeau Inn & Spa, located right in the heart of Rhinebeck, NY, is the epitome of luxury and sophistication. The 49-room resort offers a variety of guest packages, in order to make the most of the on-site Spa and Restaurant. (We have our eye on the Mirbeau 500, in which guests arrive to a bottle of Hudson Valley wine).
The Beekman Arms & Delamater Inns, Rhinebeck, NY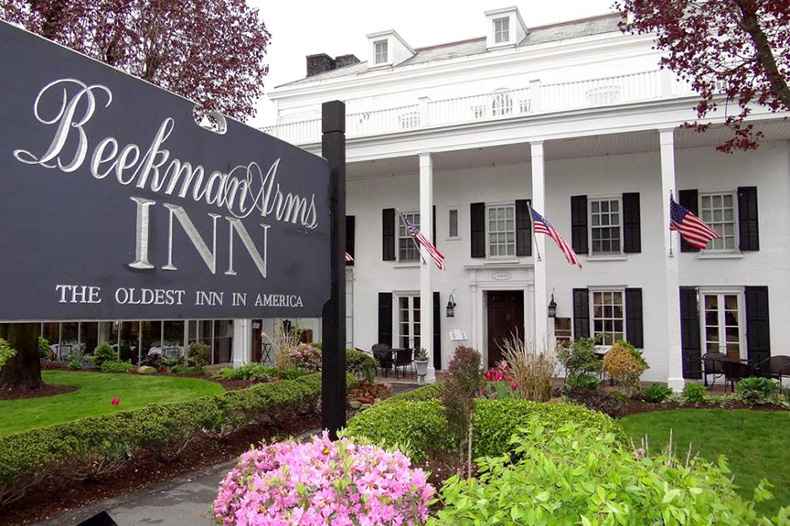 Why We Love It: The are a variety of historic places in the Hudson Valley and for the history-buffs among us, look no further than Rhinebeck, NY! The Beekman Arms and Delamater Inns are bucket list items for locals and tourists, alike. The Beekman Arms is the oldest continuously operated hotel and both the Inn and Tavern have been backdrops for pivotal moments and figures in American history. President George Washington, Philip Schuyler, Benedict Arnold, Alexander Hamilton and President Franklin Delano Roosevelt have all passed through and, it is rumored, that the duel between Hamilton and Burr was precluded by a quarrel at the Tavern. Need we say more?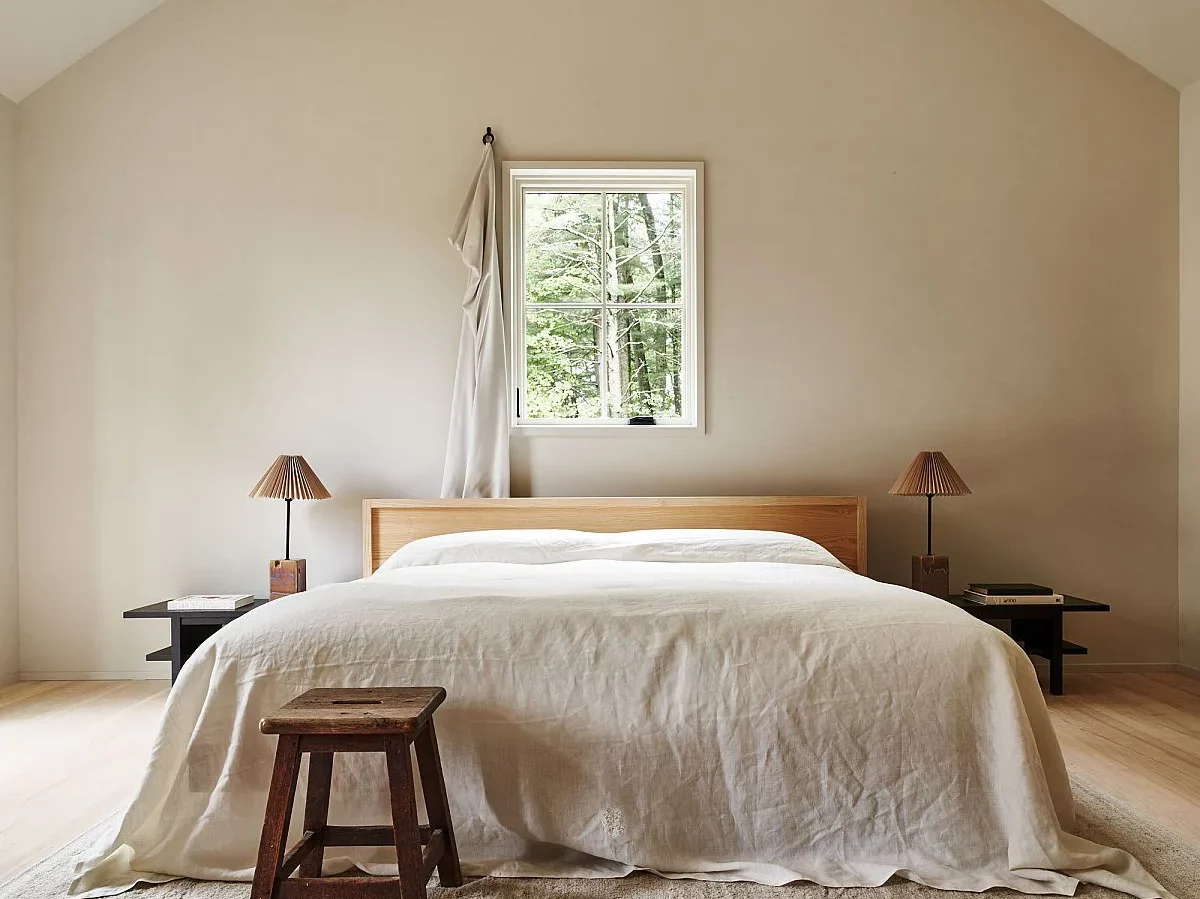 Why We Love It: The team at Milea recently visited this pastoral retreat in Accord, NY and fell in love with the dream-like landscape. The property includes 28 minimalist cabins, a 12-room Dutch Colonial farmhouse, two tennis courts, two saltwater swimming pools, a restaurant, a King Collins-designed nine-hole golf course, an organic garden, as well as a wild garden designed by famed landscape architect Miranda Brooks. Inness plans to open a wellness center with a spa and gym in 2023.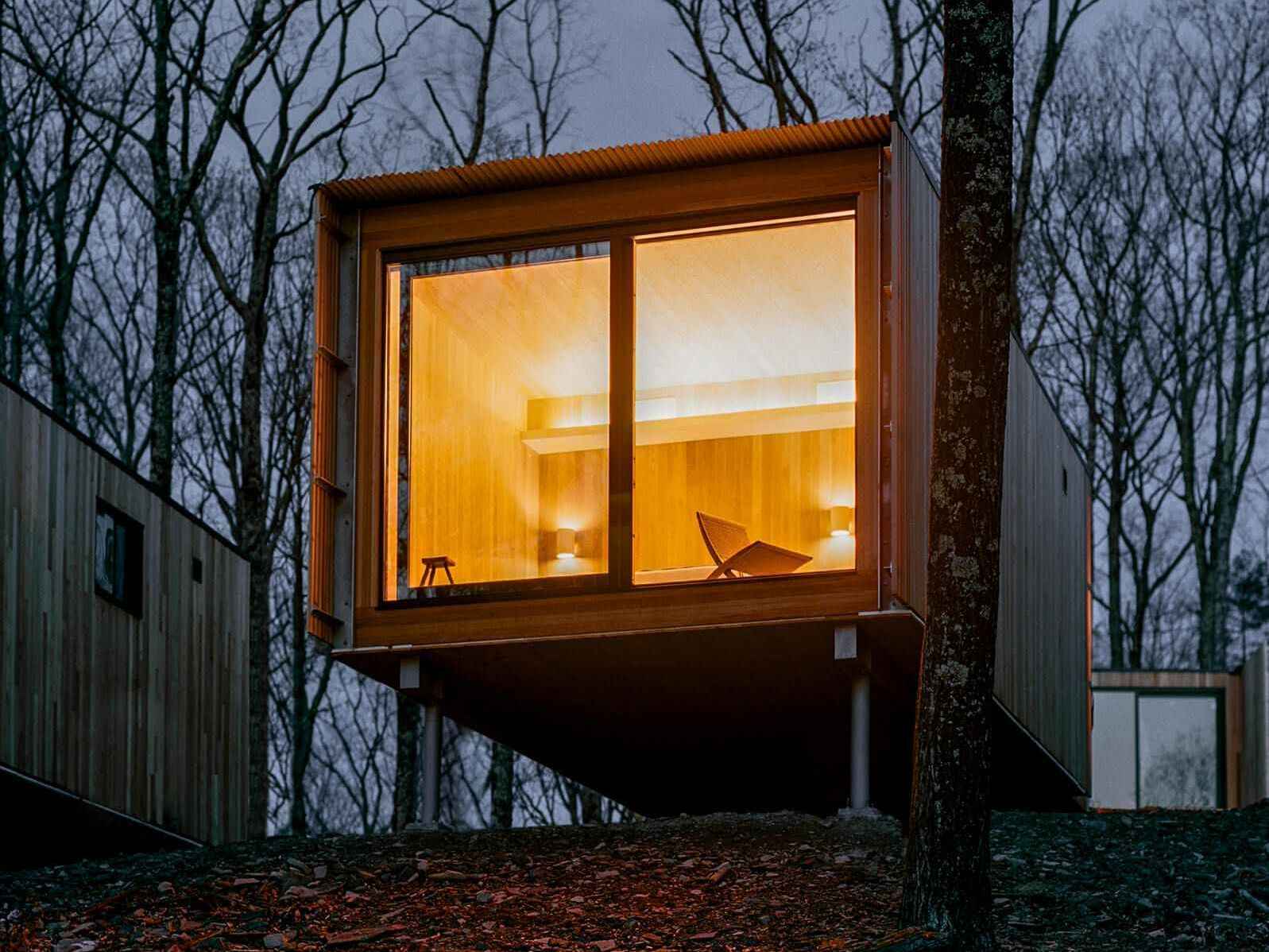 Why We Love It: Guests stay in private, floating cabins, with glass walls that bring you as close to the beautiful landscape of the Catskills as possible, without having to leave your cozy accommodation. The property also includes a Spa, with a hot pool, sauna, massages and other rejuvenating experiences, and a Restaurant, with seasonal fare crafted by executive chef Ryan Tate.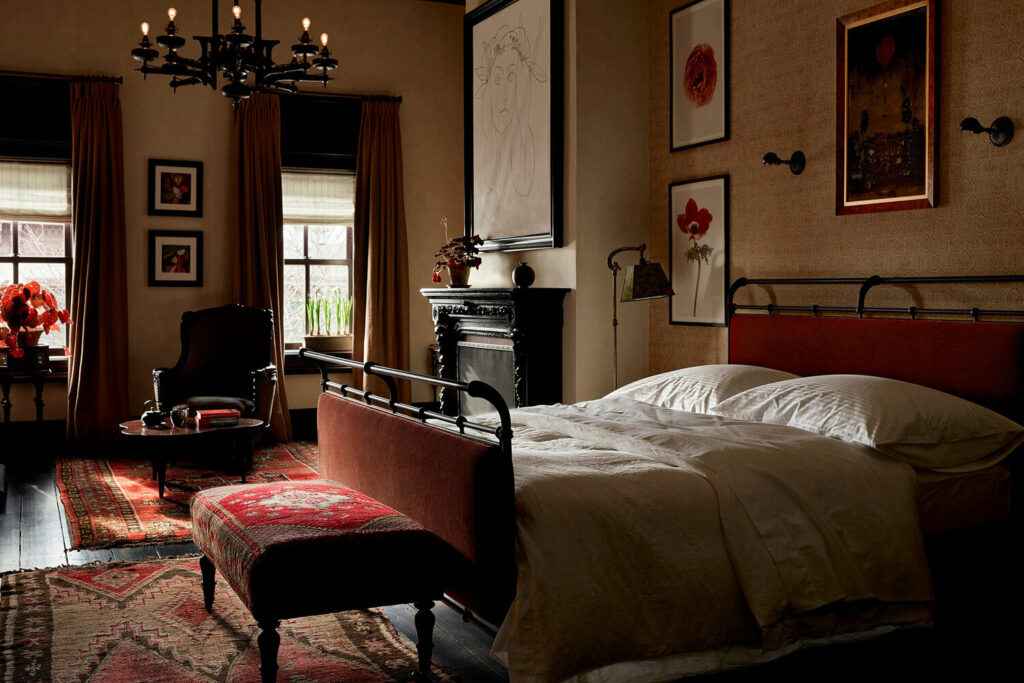 Why We Love It: For the Bohemians and the Romantics, the Maker is a must-stay. The 11 spacious suites are adorned with art and vintage furniture, fostering a creative aesthetic that inspires the mind. The Maker Hotel was opened by Lev Glazman and Alina Roytberg, founders of the global skincare brand Fresh. The property also includes a Cafe, a tribute to the coffeehouses of Europe, and a Restaurant housed within a glass conservatory.
Wildflower Farms, Gardiner, NY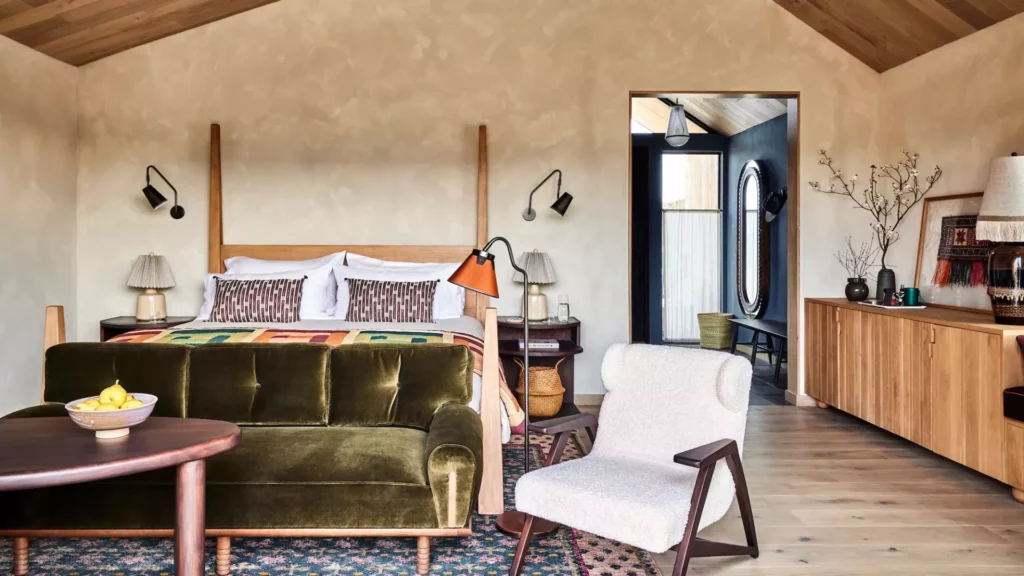 Why We Love It: While Wildflower Farms has not yet opened, we are confident, that with its 65 bright and spacious cabins, three miles of hiking trails, farm-to-table restaurant, Auberge spa and saltwater pool, Wildflower Farms will be a sumptuous and immersive stay.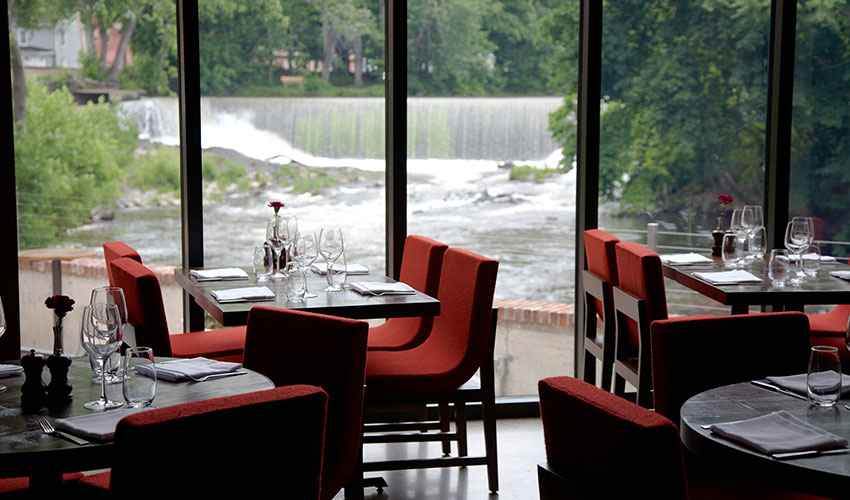 Why We Love It: The Roundhouse, nestled in picturesque Beacon, NY, was once a bustling factory complex, which has been renovated and restored into cozy and airy hotel rooms and suites and a Restaurant with a spectacular view of the Fishkill Overlook Falls.
Little Cat Lodge, Hillsdale, NY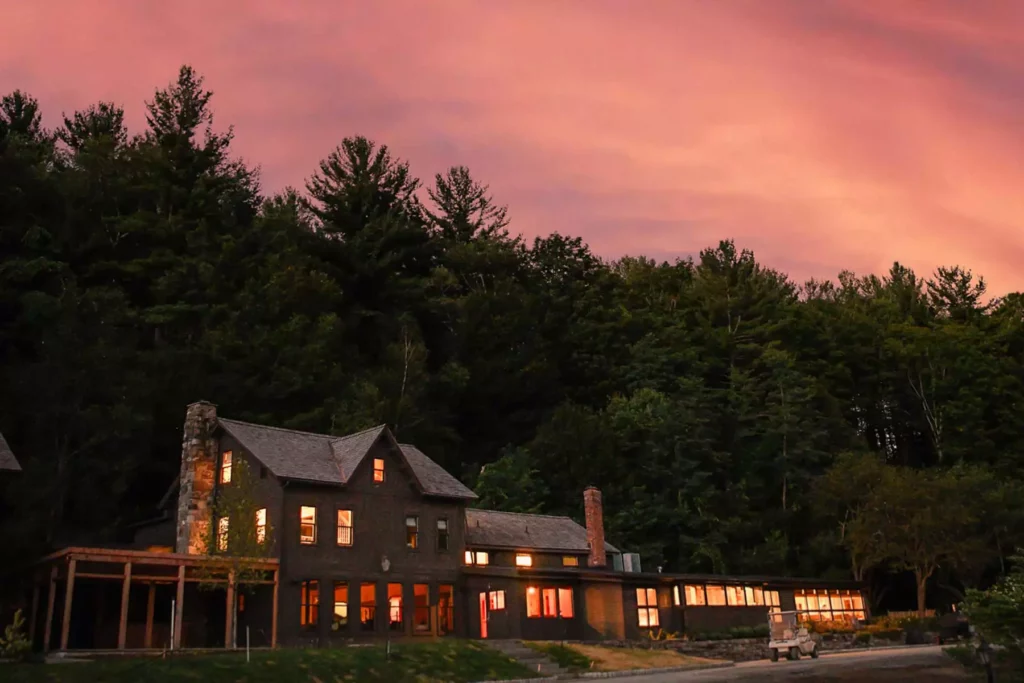 Why We Love It: Nestled at the base of Catamount Mountain, the Little Cat Lodge brings European ski resort vibes to the Hudson Valley. The property includes 14 rooms, a cozy Tavern and a 70-seat restaurant with an Alpine-inspired menu created by executive chef Jason Bond.
Why We Love It: Joe Milea, one of the founders of Milea Estatae Vineyard was rumored to have walked around the Bronx gussied up in his cowboy boots. A true Urban Cowboy, Joe would have fit perfectly into the aesthetic of this 28-room lodge, nestled in the Big Indian Wilderness. For the adventurous traveler, Urban Cowboy has countless mountain trails, plenty of ridgelines, and the Esopus Creek, running right through the property. The spottier cell phone service ensures that you really feel like an authentic frontiersman.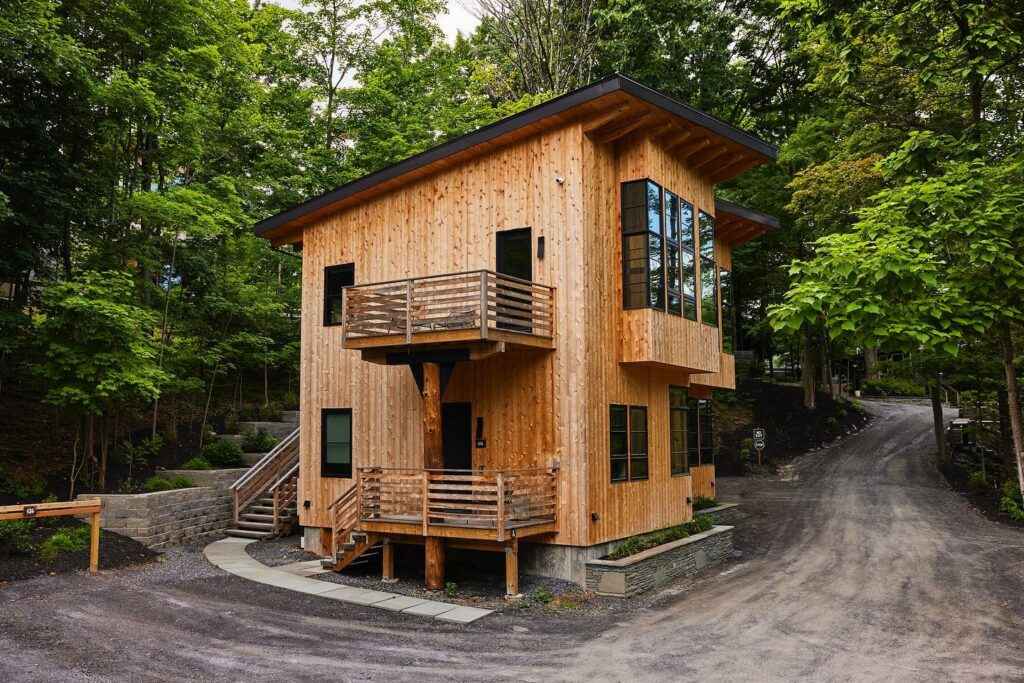 Why We Love It: The Woodstock Way is just steps away from Woodstock's iconic town center and marries the Woodstock counter-culture with a rustic, yet chic, style. The property seeks to establish harmony with its environment, built with reclaimed woods, living roof systems, bio-retention ponds, and high-efficiency, low carbon footprint materials.