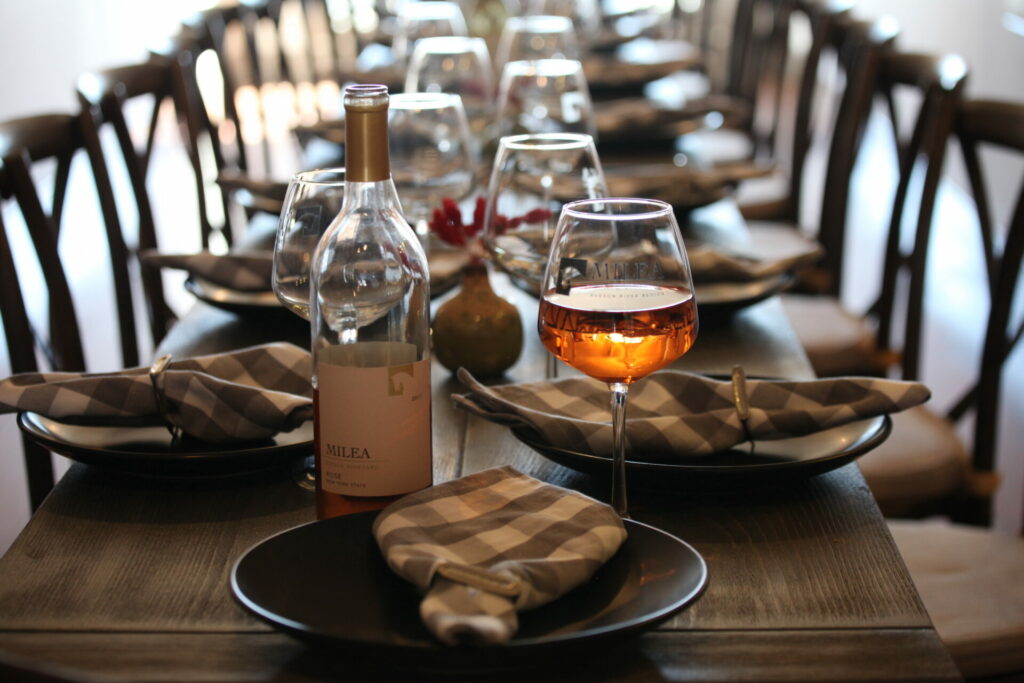 One of the most exciting things about the Hudson Valley as a burgeoning wine region is that the area is already flush with dining options, making for quite the food and wine scene. With transplants and visitors pouring in from the city, the demand for quality and character is pressing and we believe the Hudson Valley is ready to deliver.
We recognize the value in showcasing our wines alongside top tier cuisine, which is why we have cultivated the Culinary Program at Milea Estate Vineyard, under Executive Chef David Kim, a Culinary Institute of America-trained chef. Chef Kim prepares seasonally-inspired small bites, sourced from neighboring farms, as well as our own organic gardens, that serve to elevate the tasting experience. It's hard to play favorites, but the brussels sprouts, crispy chicken sandwich and Korean BBQ beef buns are a must. For reservations, please book here.
In addition to the delicious cuisine at Milea, here is a list of places that our team of foodies are hungry for:
Stissing House, Pine Plains, NY
Why We Love It: Reopened by Clare de Boer, chef and proprietor, in Spring 2022, Stissing House is a location steeped in history, serving modern American tavern fare. The food is uncomplicated, but exacting and delicious. The current menu is mouth-watering, with endive and pear salad with buttermilk dressing, pork collar with fennel and bay, and wood-fired apple crumble with custard, all featured amongst other incredible dishes.
Le Petit Bistro, Rhinebeck, NY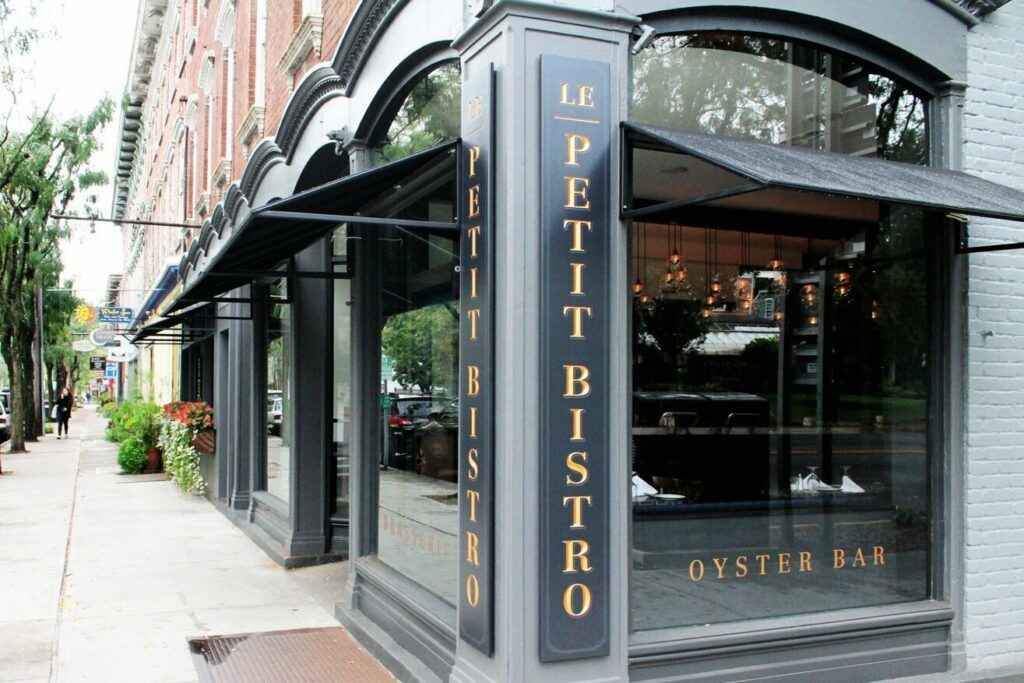 Why We Love It: Le Petit Bistro is a chic and vibrant spot located right in downtown Rhinebeck. For the Francophile in all of us wine-lovers, it is the perfect dinner spot. You can't go wrong with oysters (raw or fried) and the duck la'orange. Make sure not to skip out on dessert, the Kit Kat cake and the profiteroles – très magnifique.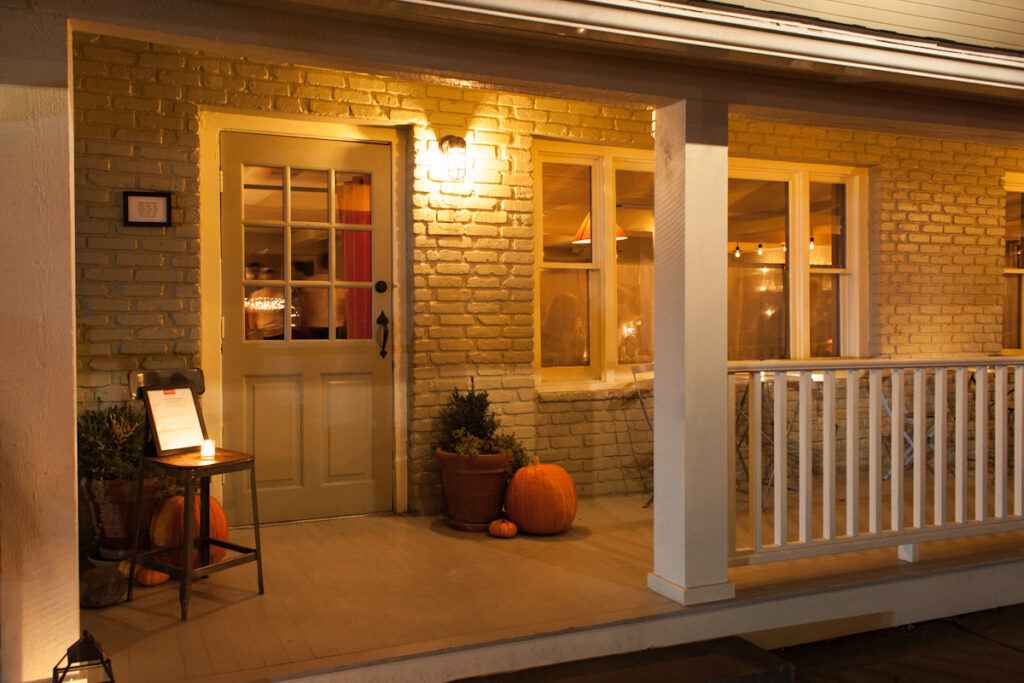 Why We Love It: Another Rhinebeck staple, Market Street is a contemporary Italian restaurant, with an elegant and cozy vibe. The wood-burning brick oven cranks out Neapolitan-style pizza that is some of the best the area has to offer.
Bread Alone, Hudson Valley, NY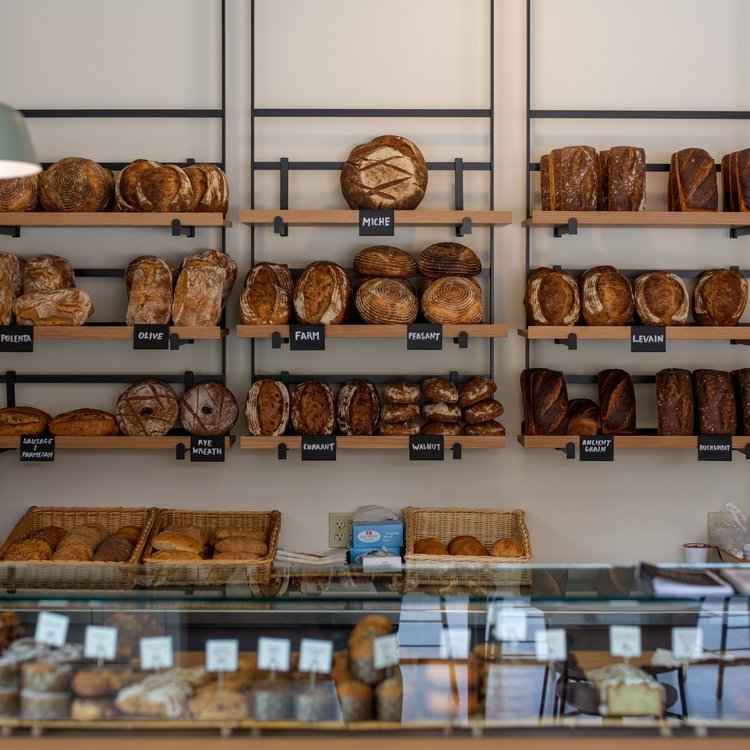 Why We Love It: Bread Alone is a Hudson Valley staple! Locations are dotted around the Hudson Valley, with Cafes in Kingston, Boiceville (Carbon Neutral), Rhinebeck and Woodstock. We recommend a loaf of the peasant bread, the morning bun and the lemon currant scone.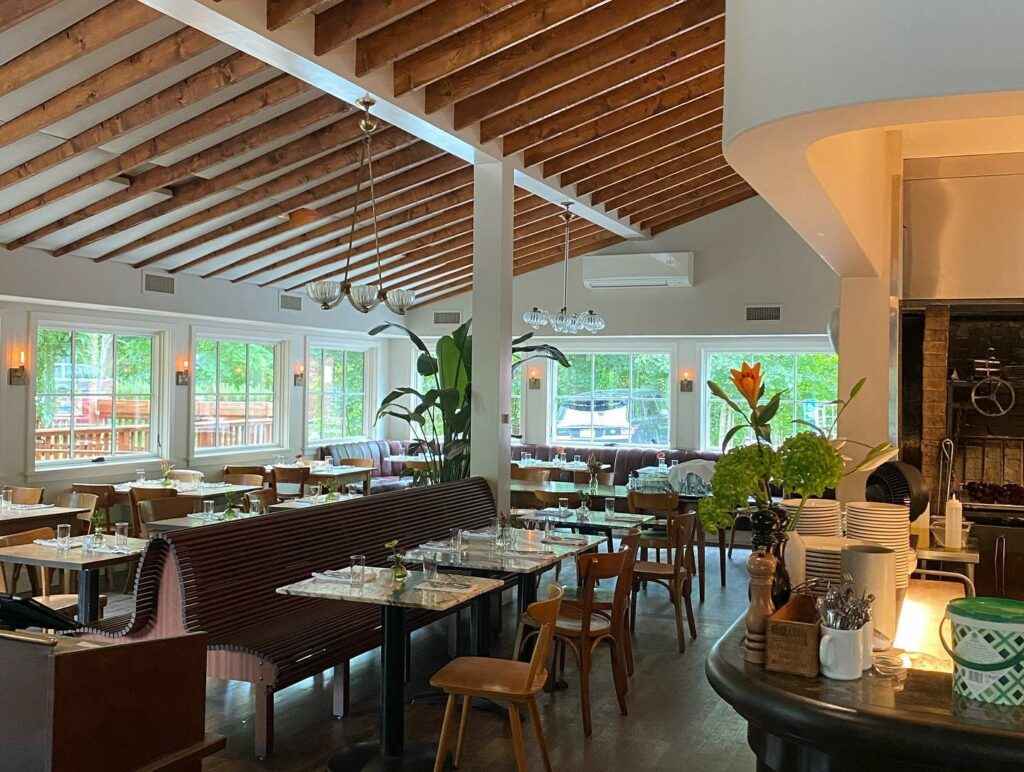 Why We Love It: SILVIA is a family-owned restaurant that specializes in wood-fired and grilled dishes, like the wood-smoked duck breast, served with beet and carrot, pearl onion, beet purée and pickled grape. Similar to many of the places on this list, SILVIA is chic yet unpretentious and the food is excellent.
Alleyway Ice Cream, Saugerties, NY
Why We Love It: Alleyway is a small batch, handmade ice cream shop based in an alleyway in Saugerties. It has some of the most unique flavors we have seen in the area, including Thai Tea Cookies, Ube Heath Bar Crunch and Cinnamon Toast Crunch.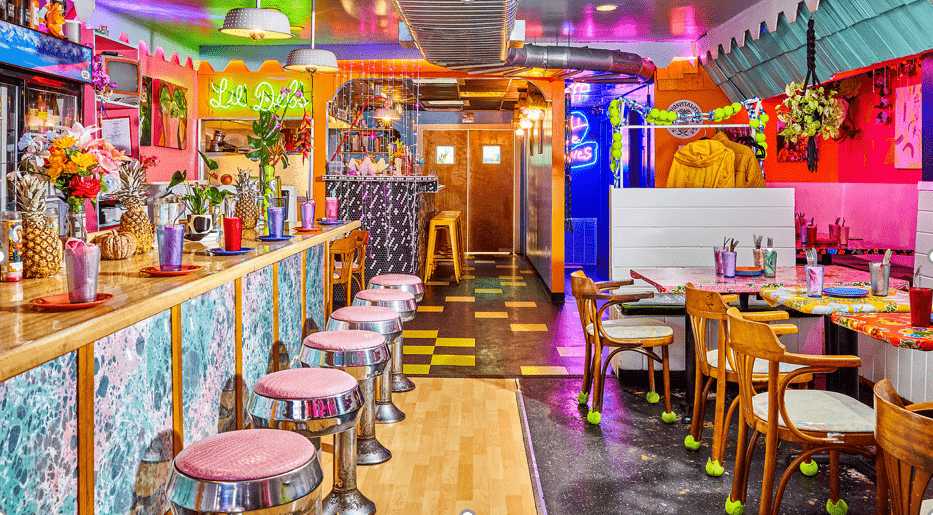 Why We Love It: THE VIBES. Need we say more? Lil' Deb's is an Oasis inside a former lunch counter in Hudson. Serving up modern tropical comfort food, the menu features items like ceviche, tamales and enchiladas. Lil' Deb's is a treat for all of the senses, as the restaurant interior is just as vibrant as the food. The restaurant is also a queer-safe space and they host a monthly "Queer Night of Performance", highlighting queer talent in the Hudson-area. Yes. Yes to all of the above.
Why We Love It: Feast and Floret is a staple favorite of our Executive Chef, David Kim, and Hospitality Manager, Mina Do. Feast and Floret serves up Italian tapas-style plates, with a focus on locally sourced ingredients. Keep an eye out for the pastas, vegetable sides and arancini. The dining room is cozy and relaxed, with a gorgeous flower cart that will demand that you take a photo for your Instagram story.